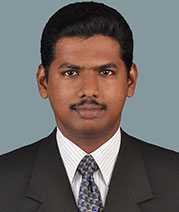 Jijo Abraham,FCA, DISA, DIRM
The founder Partner of JTSR with expertise in Financial Reporting and Assurance Services. His association with Deloitte & Touch, the Big Four Audit firm in the world, has equipped him to handle financial reporting of corporate organizations in line international standards. JIJO's extensive knowledge and experience in Accounting Standards & Corporate Laws have been strong pillars for elevating the Firm's service capabilities. He has been a strong source of inspiration for young professionals within the organization.
Practiced as Chartered Accountant (Partner) from 2011 on wards and lead the Audit Team independently covering the areas of Bank Audits (Statutory Branch Audits), Statutory Auditors of PSUs both Central and State, Public and Private Companies etc.
Mr. Jijo Abraham specializes in the areas of Bank audit, Management and internal audits, Company Audit. In addition, he has completed Certificate courses of ICAI in (a) Forex and Treasury Management.
(b) Concurrent Audit of Banks.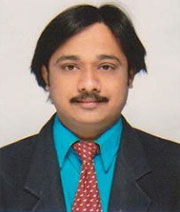 Thoufeeq M, M.COM, FCA (M-223869)
Thoufeeq M, The founder Partner of JTSR has commenced practice as Chartered Accountant in February 2010 at Edappal, Malappuram District, Kerala.
During his practice he gained expertise in the fields of bank statutory branch audits, Public sector units audits, Internal audits of Corporations, Concurrent audits of various banks, Non-Government Organization Audits, and audit of various entities at SME sector.
He specializes in Direct & Indirect tax laws.

Pearly Johnson M, ACA, DISA (M-227218)
Pearly Johnson M has commenced practice as Chartered Accountant in May 2012.
She was a rank holder in the PE-I and PE-II level examinations and a qualified Information System auditor also.  Pearly Johnson M has good experience in the field of auditing and consultancy. Post qualification in the year 2012, she has been associated with one of the audit and consulting group Abraham & Jose Chartered Accountants. Exposure during this period includes hands on experience in the fields of statutory audits, Sarbanes Oxley compliance and other Risk advisory services and the clients include companies in the industries like Pharmaceuticals, Bio Technology, IT/ITES, Manufacturing, Real Estate, Construction and Banking including companies in the SME sector
Presently she has completed the Certificate course in Concurrent Audit of Banks conducted by the Institute of Chartered Accountants of India.
CA. Shan S A, FCA (M-232543)
Shan S A has qualified in 2013 and commenced practice as Chartered Accountant in 2014.
He is specialised in financial advisory services, risk based audit, management and proprietary audit. His exposure & experience in internal audit has enabled his to design and develop robust internal control and compliance mechanism for improving overall governance of the organisations.
He is an expert in IFRS compliance an has attended Certificate course in IFRS conducted by the Institute of Chartered Accountants of India.
CA. Sajina A, FCA (M-230472)
Sajina A has qualified in 2012 and commenced practice in 2016.
Her strong acumen in financial management enables the clients to design better financial management techniques. She has an extensive strategic knowledge and operational experience in financial management that enables organisations in achieving their potential.
She is known for her ability assist in business by anticipating changing patterns of business dynamics and addressing the challenges it possess.
Other professional staff
The firm is adequately staffed with full time and consultant staff with hands on experience in the field of audit and consulting